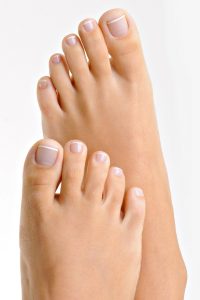 You need a mini pedicure if you don't have calluses, this is the treatment for you.
You can request it dry, in which case I'll just disinfect your feet, polish the soles, remove the skin from the cuticles, cut and file your toenails and polish according to your choice.
Finaly, I put a nursecream or refreshing spray your feet.
You can ask the treatment with fragrant soak and scrub too, your feet will love it.