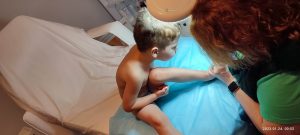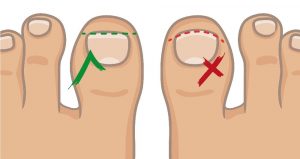 The development of severely inflamed ingrown toenails can be prevented by proper nail trimming, kinesio tape and podofix braces. Ladies are more likely to develop ingrown toenails due to hormonal changes as a result of the menopause. With professional treatment it should not be a painful deformation.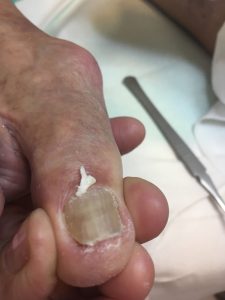 After removal.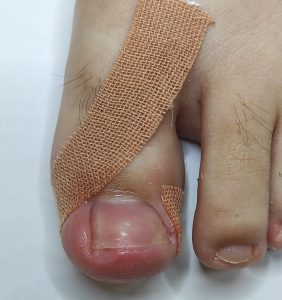 In Hungary I had a pregnant client with painful ingrown toenails.
I have painlessly treated the issue, then she only needed aesthetic treatment afterwards.
But she had two more pregnancies and during both times the Ingrow toenails started to develop.
I prevented the problem with a kinesiology patch.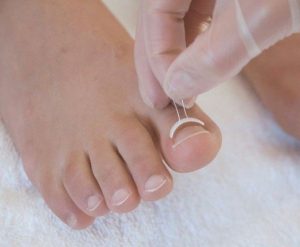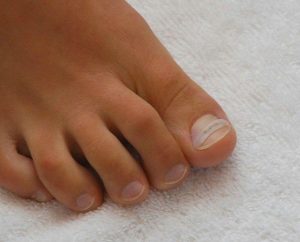 Toenail controll with Podofix spange.
2-4 treatments are needed every two months for the nail to learn to grow regularly.
The treatment painless.